If you have 1 dog, find another.
If you have 2 dogs, find another.
If you have 3 dogs, find a cat.
If you have 2 cats, find another.
If you have three cats, find a dog.
Repeat
We aren't going to solve the overpopulation problem until every pet owner becomes a multi-pet owner. I mention this as the owner of 8 cats and 7 dogs who is looking to adopt another dog to bring my home back into balance. All are spayed/neutered and up-to-date with shots. It costs less than you think and brings a completely new dimension to living with animals.
There should be no "cat people" or "dog people", there should only be "animal people."
Please don't buy animals. Rescue them instead.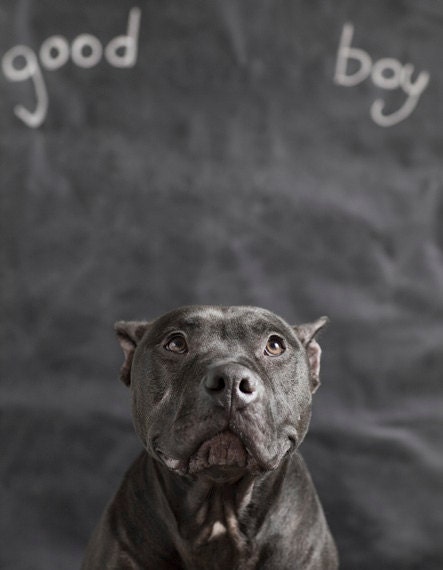 Guinness by Lisa Cervone Copyright 2013
According to the photographer Guinness was rescued from a drug dealer and has a new home.